Saw these 16/0 Owner circles and figured I would try them out. The gap is a little bigger then Mustad 20 and they have a little diffent angle to the shank. The Owner seems to be much stronger and all around better built hook. I will fish them for a while and see how they do on sharks.
Has anyone tried these 16/0 Owners out?????????????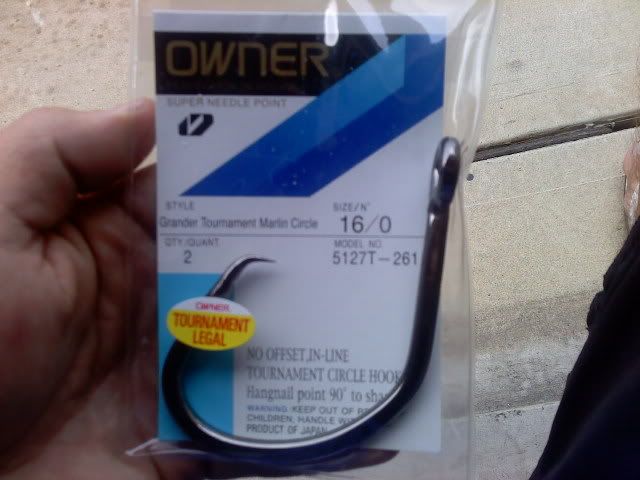 Owner 16, Mustad 20
So far I really like them... I caught my long term goal "1000lb Bluefin tuna" on the 16. I need to shark fish with them more and find out if they are good in the toothy field.